TADIT - ATMOSPHERIC DE-AERATOR WITH IMMERSION TUBE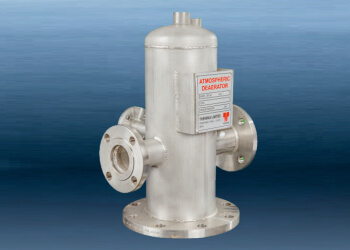 TADIT – Thermax Atomospheric De-aerator with Immersion Tube is designed to remove dissolved gases and oxygen from feedwater by proper mixing of condensate, flash steam and cold makeup.
Product Features
Stainless Steel de-aerator head with Stainless Steel immersion tube prevents corrosion
Efficient removal of dissolved oxygen and other gases from boiler feed water by thermal de-aeration.
Provided with Vacuum breaker and air vent for efficient operation.
Industries
Brewery

Garment

Solvent Extraction

Rice

Tea

Hotels