COMPACT TD TRAP MODULE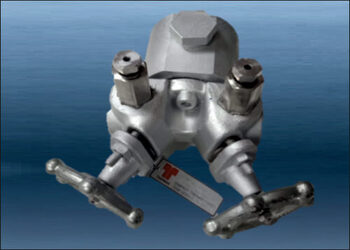 Compact Thermodynamic Steam Trap Module is an integrated ready to install module with valve station and Thermodynamic Trap with inbuilt Strainer. Compact trap module is best suited for draining condensate from steam lines / header in Process industry & Re neries. Replacing traditional module assembly with compact space.
Product Features
Compact Assembly against traditional Trap Module
Online Trap Testing facility through test valves for checking open flow / closed flow condition.
Replaceable seat made from Stainless Steel with hardened disc – Ensures better life of Trap & easy replacement.
Inbuilt Strainer Screen – for restricting the entry of foreign particle inside Trap Body.
Ready to install – Avoids fabrication cost required for assembling accessories Modules.