A2ZFLO-W WATER FLOW METER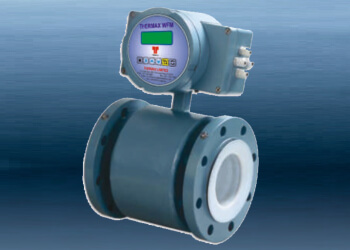 A2Zflo-W is a Water flow meter for measuring volumetric flow rate based on electro magnetic principle of electrically conductive liquids in closed piping systems. It has an excellent accuracy and flow range ability, suitable or wide range of corrosive, abrasive and liquid applications.
Product Features
Near zero pressure drop
Easy and fast installation
Equipped with operator menu based interface for setting up and servicing
Suitable for measurement of boiler make up water flow; Plant water supply; cooling and chilled water flow; effluent flow; sewage flow with high levels of solids; industries handling paper waste, sludge and sluries, food and juices, and chemicals like acids and alkalies.