FIXED NOZZLE DESUPERHEATER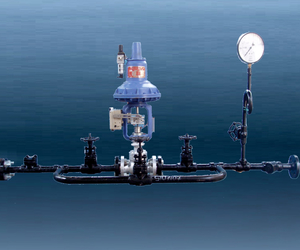 A fixed nozzle desuperheater utilizes high performance fixed geometry nozzles to reduce the steam temperature by directly injecting water inside the superheated steam flow. The spray water quantity is controlled by an external control valve which responds to feedback from a controller and downstream temperature sensor.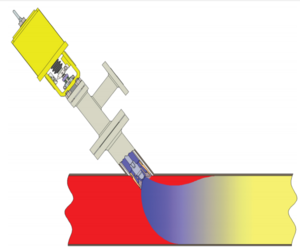 Variable nozzle desuperheaters are best suited for applications involving high load fluctuations. They are designed to control the quantity of spray water at the point of water injection, thereby eliminating the need of a separate water control valve. This is achieved by coupling the desuperheater with an actuator and subsequently varying the number of injection nozzles in operation. Nozzle opening is controlled through precise positioning of the desuperheater stem in response to feedback from a controller and downstream temperature sensor.
Product Features
Completely customized to suit customer pressure temperature parameters
Can be supplied in Separate/Combined configurations based on technical feasibility
Various designs of de-superheaters to get a turn down up to 40:1
Multi step trim on Control valve realizes sub critical pressure reduction
For all stages – longer life of internals
The design guarantees controlled water injection with the controlled movement of the trim
Selection of material of construction to meet the design requirements for longer life
It maintains steam temperature at the outlet close to saturation temperatureC
Provided with microprocessor-based control instrumentation
Suitable for superheated steam to convert it to near saturated condition and at same or reduced pressure.